We deliver your word in high recording quality, with native Arabic voice talents speaking in pure standard Arabic.
What we do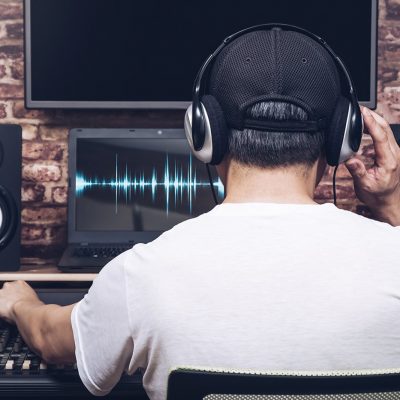 This is not just a casting agency or Sound studio, THE ARABIC VOICE™ is a linguistic and localization professional casting agency who has a unique capability of casting native professional voice talents and produce voice-over and dubbing with unique linguistic features, either in global/standard Arabic which is officially used and widely understood throughout the Middle East and North Africa, or in local Arabic dialects using voices born and raised in each respective local culture you're addressing with your recording or localized video, application, e-learning, on-hold prompt, or video game.
We understand that, sometimes, you may be in need to record an on-old prompt or e-learning script in two languages, using the same voice… But how can you resolve this dilemma! We've got the magical solution for you, yes you read it correctly! Using ONE native Arabic voice actor, who has an ultimate linguistic capability of reading and acting in standard Arabic as a native speaker, as well as reading and acting in English, French or Spanish as a fluent speaker, In some other cases when you have e-learning or informative video script which contains some non-Arabic terms, names or expressions, we can offer you the appropriate e-learning voice which will record your Arabic script, while preserving a correct, perfect pronunciation of any European word mentioned within the script.
Yes, we know that too, Having some Arabic recorded tracks, and need to time-synchronize them? edit them? master and get the final mix-down tracks? you've just got your Arabic speaking Sound Engineer, who knows the language, and has full studio capabilities to perform the job, and guarantee error-free production with no missing parts, cut off lines, or corrupted letters.
Arabization is converting your video material all over into Arabic in a one-stop solution: Transcription, Time-coding, Translation, Voice-over recording and reproducing the whole material localized into Arabic using professional and "specialized" translation, script-writing and voice over services, at an ultimate cost-efficient solution.
Translation and Time coding
A good translator is who holds control of the target language so that he can transfer the meaning and keep the essence of the words, to the target culture, not just to a target language. All our translations and transcriptions are hand-tailored, we don't use any automation tools, while we keep a linguistic strategy and scientific methodology that preserves a full capability of translating the text for voice over, keeping the lines and phrasing within the time-limitations necessary to maintain while synchronizing or lip-syncing to the source videos. 10 years of experience in synchronized voice-over and dubbing of localized videos and video game productions come to your hands when you use our translation and time-coding services.