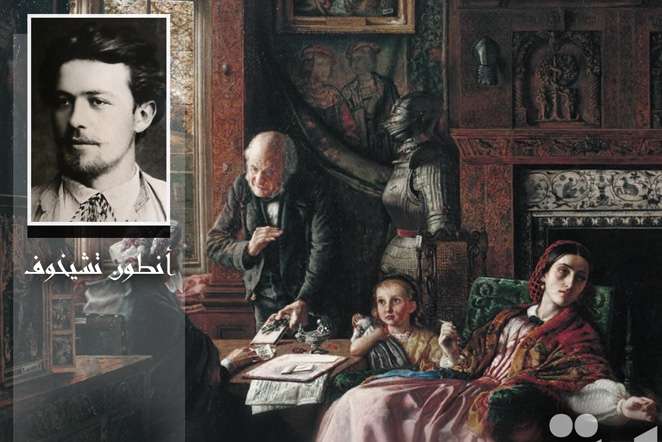 One of Chekhov's masterpieces is on the way to you through Ketaabi Youtube channel
THE ARABIC VOICE™, Content Development Bureau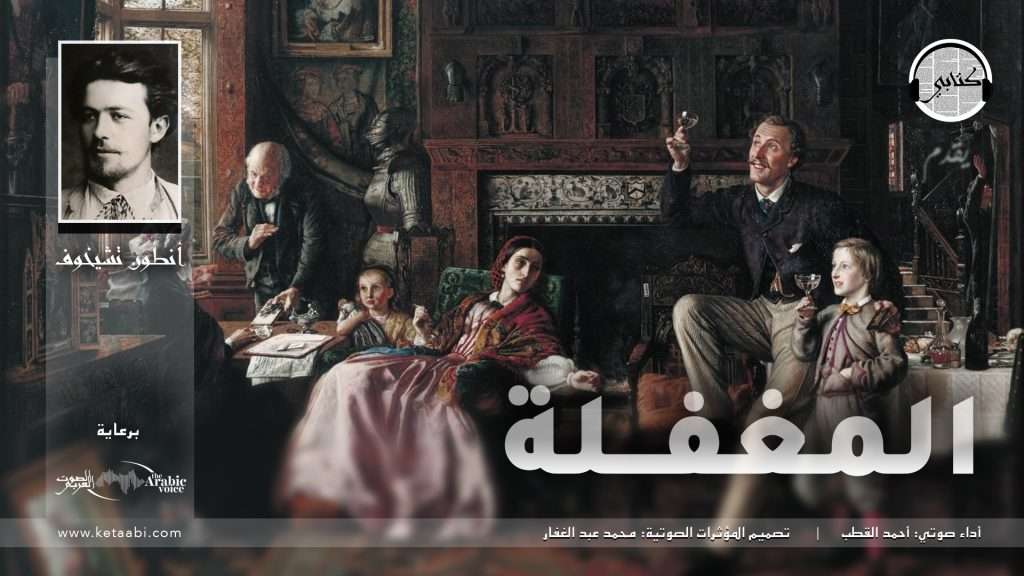 After the unmatched success achieved by the first Short Story of Chekhov, recorded and narrated by Ahmed AlQotb, sound-designed and produced by THE ARABIC VOICE studios in neutral standard Arabic, another masterpiece of the genius Russian writer Anton Chekhov "The Fool" is coming to you in the next few days, to be the second hot for Ketaabi introducing one of Chekhov's works in Arabic produced in an audio-drama performance, with seamless character acting this time using two actors, Ahmed (as the employer) and Lamia (as Yulia Vassilivna).
THE ARABIC VOICE™ is currently planning to release a series of 6 short stories among Chekhov's works in standard Arabic, with fine linguistic discipline, along with professional measures of character acting.
Anton Pavlovich Chekhov (Russian: Антон Павлович Чехов; 29 January 1860 – 15 July 1904) was a Russian playwright and short-story writer who is considered to be among the greatest writers of short fiction in history. His career as a playwright produced four classics, and his best short stories are held in high esteem by writers and critics. Along with Henrik Ibsen and August Strindberg, Chekhov is often referred to as one of the three seminal figures in the birth of early modernism in the theatre. Chekhov practiced as a medical doctor throughout most of his literary career: "Medicine is my lawful wife", he once said, "and literature is my mistress."
Chekhov renounced the theatre after the reception of The Seagull in 1896, but the play was revived to acclaim in 1898 by Konstantin Stanislavski's Moscow Art Theatre, which subsequently also produced Chekhov's Uncle Vanya and premiered his last two plays, Three Sisters and The Cherry Orchard. These four works present a challenge to the acting ensemble as well as to audiences, because in place of conventional action Chekhov offers a "theatre of mood" and a "submerged life in the text".
Chekhov had at first written stories to earn money, but as his artistic ambition grew, he made formal innovations which have influenced the evolution of the modern short story. He made no apologies for the difficulties this posed to readers, insisting that the role of an artist was to ask questions, not to answer them.
---
References